Someone has my IP address, is there a risk?
First of all, every single Internet user has an IP number, therefore the chance of you becoming a victim of a malicious attack is minimized by the overwhelming pool of IP addresses available to those who exercise this type of activity. Second of all, to protect your privacy, the Internet Service Providers do not release any digitally stored personal, legal or financial information to anyone but legal authorities. Therefore your private information connected to your ISP provider generally remains very secure.
Sign up to instantly track website visitors IPs!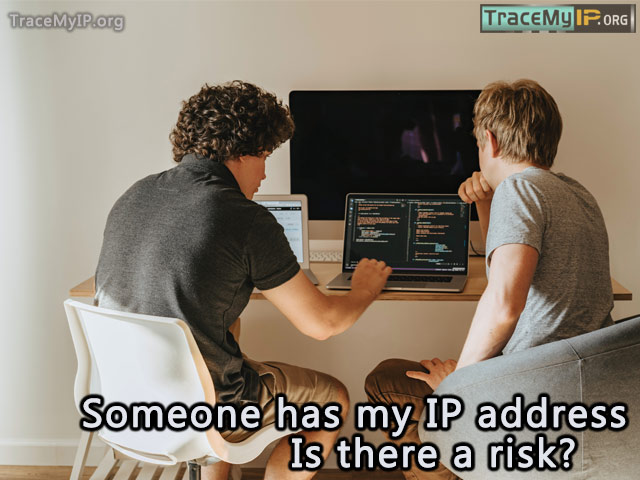 There is still a chance though that you may become a target of an Internet hacker attack. An IP address attack spoofs your local Internet connection by trying to forge your computer's IP via software vulnerabilities.
If you have your phone, tablet, laptop, or desktop computer connected directly to a high-speed DSL or high-speed Cable Modem without a router or a firewall, a hacker may be able to access the private data on your computer, especially if you use a network file-sharing or transfer enabled. In this situation, it would not be a bad idea to get a good firewall software along with antivirus software commonly used by most people such as Antivir or Avast!, or a hardware router with a built-in digital firewall. Some high-speed DSL, Cable, and Dish Internet service providers supply this type of security software at no cost to the people who use their services.
There is also the definite advantage of having a true hardware firewall built-in into a router or DSL, Cable, or Dish modem. While a software firewall is good and gives you full data transfer control, it may be susceptible to viruses, misconfiguration, and crashes, while a hardware firewall does what it claims to do and always runs in the background.
While a hardware firewall is generally more stable, allowing only outgoing traffic, it generally gives you somewhat limited control of your inbound traffic. However, it provides you with the best possible protection to all of the computers on your local network from dangerous inbound traffic. All high-speed Internet service providers, including but not limited to DSL, Cable, and Dish network are susceptible to end-user security risks, although many of them take extra steps to protect their users.
Who visits your website? Sign up to find out!